> Cooperation agreement will combine leading equity trading and research capabilities in Macquarie's core Asia Pacific (APAC) region and Kepler Cheuvreux's core Europe region
> Strategic partnership will provide Macquarie and Kepler Cheuvreux clients with reciprocal access in these respective regions
> Intention to create unique platform infrastructure in global program trading and introduce cross-distribution of European and APAC equity research in early 2020
Paris, London, Hong Kong, Sydney: 29 Oct 2019 – Kepler Cheuvreux and Macquarie Group (Macquarie) today announced their cooperation, with the intention of creating unique platform infrastructure in global program trading and cross-distribution of equity research in their respective regional markets – Europe and Asia Pacific (APAC). The combined offering will access over 2,000 institutional clients with 2,000 stocks under coverage, complemented by a strong program trading franchise.
Macquarie is a diversified financial group with a leading position in APAC equity research and trading, built on over 25 years of local experience and commitment. APAC is Macquarie's core region, in which it services more than 1,000 institutional clients with more than 100 research analysts covering almost 1,200 stocks. Kepler Cheuvreux is the leading local independent brokerage firm in Europe, ranked within the top ten for European equities and servicing over 1,200 institutional clients with 130 research analysts covering over 1,000 stocks.
Together, Macquarie and Kepler Cheuvreux will leverage each other's respective strengths to reach a much broader selection of clients, while also combining forces to create unique platform infrastructure in global program trading. Macquarie and Kepler Cheuvreux will also cross-distribute co-branded equity research to their respective client bases in Europe and APAC – which is expected to commence in early 2020.
Dan Ritchie and Adam Zaki, Macquarie's Global Co-Heads of Cash Equities, said: "Asia Pacific is where we have always held the strongest position globally – as our market of origin. Our partnership with Kepler Cheuvreux will allow us to leverage our respective strengths and complementary footprint in both regions. We'll both be able to service a broader selection of clients through a unique model offering global program trading, along with high quality European and APAC equities research and distribution."
Laurent Quirin, CEO of Kepler Cheuvreux, added, "Kepler Cheuvreux has an incredibly strong client franchise in Europe. The addition of Macquarie's leading APAC research boosts our research distribution capability to more than 3,000 companies and is a significant milestone in our journey to becoming a global broker in Europe."
Notes to editors:
Today Macquarie Group announced that in response to structural changes in the broader cash equities market, it has undertaken a strategic review of its Cash Equities business and taken the decision to focus on the Asia-Pacific (APAC) region. Read more.
About Macquarie Group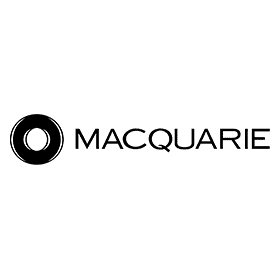 Macquarie Group Limited (Macquarie) is a diversified financial group providing clients with asset management and finance, banking, advisory and risk and capital solutions across debt, equity and commodities. Founded in 1969, Macquarie employs over 15,700 people globally. At 31 March 2019, Macquarie had assets under management of $A551.3 billion. For further information, visit www.macquarie.com.
Key facts and figures about Macquarie Group's Cash Equities business:
> Over 25 years of local experience, access and market intelligence
> Highest-ranked house for Australian equities research
> Macquarie maintains the largest Cash Equities team in the APAC market
About Kepler Cheuvreux
Kepler Cheuvreux is a leading, independent European financial services company that specialises in research, execution, advisory and asset management services.
The group employs a staff of around 600 and is present in 13 major financial centres in Europe and the US: Amsterdam, Brussels, Frankfurt, Geneva, London, Madrid, Milan, New York, Oslo, Paris, Stockholm, Vienna and Zurich.
Key facts and figures about the group:
> 1st independent European equity broker
> EUR1bn of equities traded daily on average
> Leader in equity research coverage in Continental Europe
> Second-best broker for research in Europe (Extel 2019)
> ECM research & distribution agreements with five leading European banks (UniCredit, Crédit Agricole CIB, Rabobank, Swedbank, Belfius)
> 1st for Equity & Equity-Linked Trading & Execution (Extel 2019)
> 1st for Best Trading Performance; 1st for Algo Overall Performer ('The Trade' 2018 Algorithmic Trading Awards')
For further information, please contact:
Romain Turquem
Head of Media Relations
Kepler Cheuvreux
Tel: + 33 1 70 39 74 84
[email protected]
Macquarie Group Corporate Affairs
Tel: +852 3922 3615 /+ 44 (0)203 037 4014
[email protected]