KC Invest
Responsible investor
About KC Invest
Kepler Cheuvreux Invest ("KC Invest"), founded in 1998, a subsidiary of the Kepler Cheuvreux group, is a management company regulated by the AMF (French regulator), specialised in supporting entrepreneurs and businesses (SMEs and Midcap companies) in their financing needs.
Kepler Cheuvreux Invest is actively working on the fundraising of its Tech Growth equity strategy Move Capital. Move Capital invests in the cloud, IoT, cybersecurity, and digital transformation thematics. Its "solutions & services" approach to the digital B-to-B universe leads it to target profitable companies or those that are close to the breakeven, through influent minority positions or as majority shareholder.
With more than 20 years of experience, Kepler Cheuvreux Invest's team is attentive to the needs of SMEs and MidCaps and provides financing solutions adapted to each situation.
The members of the KC Invest team contribute, through their involvement alongside the managers of the companies, to the reflections on the strategic orientation, the evolution of the governance, the optimisation of the financial resources and provide their support in the implementation of external growth and the evolution of ESG practices.
While maintaining total independence in the management of Kepler Cheuvreux Invest, Kepler Cheuvreux offers unique advantages to its subsidiary:
14 offices / 120 analysts (equities, bonds, ESG): significant pan-European geographical and sectoral coverage listening to local markets
40 M&A advisors: a local origination capacity in France and continental Europe
A natural "cross fertilisation", which irrigates the group's businesses
A stronger presence among institutions and economic actors
Move Capital Strategy
Move Capital is KC Invest's growth capital strategy. Move Capital focuses on European  B2B technology companies offering services and solutions to large corporations facing digitalisation challenges.
The investment scope covers the entire data value chain through 6 well identified and fast-growing sub-sectors: Cloud computing, Cybersecurity, Data Analytics and Artificial Intelligence, Industry 4.0, Digital Transformation and the Internet of things (IoT).
The first closing of the "Move Capital Fund I" was announced in the beginning of 2022. It is a major step allowing the team to deploy capital in support of future European Tech champions. Move Capital's LPs base is made up of French and European institutional investors (notably EIF and Bpifrance), technology giants (Orange, Nokia and SK Telecom), and French and international family offices.
Move Capital was created by partners who combine unique expertise in the technology and communications industry with unparalleled levels of both financial and operational skills. The partners have an outstanding track record in investing, scaling up and successfully exiting companies in the B2B technology sector.
More information: Move Capital website
+10
m€ ticket size per investment
+20
years of experience in Tech
+600
m€ invested in track record in Growth Equity

Responsible Investor
Cognisant that our responsibility goes beyond the financial sector, several years ago we committed to adhere to a Responsible Investor policy by promoting ESG themes (environment, social, governance) within both our portfolio companies and our teams.
Integration of ESG in our investment policy
Kepler Cheuvreux Invest's management philosophy is based on transparency and ethics, and is reflected in the firm's commitment to systematically integrate ESG criteria into our investment analysis.
This ESG analysis is an integral part of our investment process and helps prevent sustainability risks. It has been fully integrated into KC Invest's risk mapping, in line with Article 3 of the Sustainable Finance Disclosure Regulation (2019/2088).
Our strong objective is to help our portfolio companies improve their environmental, social and governance practices. To achieve that, our teams monitor close to fifty ESG indicators throughout the life of our investments.
Promotion of ESG within our management company
The Responsible Investor approach is fully integrated within our management company as well. All team members have signed our internal Charter (available here), and must take sustainability risks into account in their analyses. Furthermore, such consideration of sustainability risks is one of the criteria used to allocate team members' variable remuneration, in accordance with Article 5 of the Sustainable Finance Disclosure Regulation (2019/2088).
Support
In order to assist our team members with any issues they may encounter in selecting and monitoring investments, the management company has set up an ESG Advisory Committee.
The Committee also decides on the evolution of our internal ESG charter and is responsible for defining best practices in terms of responsible investment for all KC Invest activities. It meets at least once a year for an annual ESG Advisory Committee meeting, and additional meetings can take place on team members' request as needed.
Our teams are also supported by external independent experts:
EthiFinance is an independent French rating, analysis and extra-financial advisory agency created in 2004. Specialised in small and medium-sized companies, listed or unlisted, Ethifinance assists its investor clients, companies or organisations in managing the risks and opportunities related to sustainable development. The agency provides expertise during the investment and monitoring phases, as well as for investor reporting.
Founded in 2019, Greenly is a French carbon footprint measurement company, which enables companies to measure, reduce and offset their carbon footprint based on international carbon accounting standards such as the GHG Protocol, while engaging their entire ecosystem, from employees to suppliers, in their climate journey. Greenly provides its technology and expertise to proactively manage the carbon emissions reduction policy for scopes 1, 2 and 3, i.e. at the level of KC Invest itself, its investment strategies, and utmost at the portfolio companies.
Engagements
As part of our commitment, we are signatories of :
France Invest's Investors' Charter for Growth since its first publication in 2008
France Invest's Charter promoting gender equality in Private Equity and in portfolio companies since its publication in 2020
The UNPRIs (United Nations Principles for Responsible Investment) since March 2020
The iCI (Initiative Climat International) since February 2022, to materialise our strong commitment in the fight against climate change in line with the COP21 objective of limiting global warming to two degrees Celsius by 2050.
Contact
Kepler Cheuvreux Invest
112, avenue Kleber
75116 Paris
Tél.: +33 (0)1 56 52 02 40
E-mail: [email protected]
E-mails, e-mail addresses or other personal information sent to this site are not used and are only kept for the time necessary for their processing. The information collected is used exclusively by Kepler Cheuvreux Invest and will never be transmitted to a third party without your permission.
Structured Solutions
A decade of Research & tailor-made Investments
Ten years ago, Kepler Cheuvreux Solutions, which is dedicated to the research, design and commercialisation of tailor-made structured investment solutions was launched. Being part of the Kepler Cheuvreux Group has allowed to place Research at the heart of its model right from the very beginning.
Over the years, the business line has greatly extended the range of solutions offered as well as its geographic coverage. This was carried out taking into account five fundamental values at the core of the service offering to its clients: creativity, adaptability, independence, cohesion and stability.
The teams – based in Paris, Geneva and Zurich – consist of more than 50 experienced professionals, one third of whom are financial engineers.
With 12.5 billion euros worth of products issued since its inception, Kepler Cheuvreux Solutions is now the independent European leader in structured investment solutions.
– 10 years of history –
– 12 portraits videos –
To find out more about Kepler Cheuvreux Solutions click here.



Asset Management
A full range of asset management services
Kepler Cheuvreux Asset Management offers a full range of asset management services. On the one hand, with KC Invest for unlisted assets, and on the other hand, with Ellipsis AM for listed assets.
KC Invest
Kepler Cheuvreux Invest gives access to institutional investors and family offices, as well as to asset managers, to alternative investment strategies.
Founded in 1998, KC Invest is a subsidiary of Kepler Cheuvreux SA. KC Invest is a management company (AIFM) approved by the AMF (French regulator).
KC Invest supports entrepreneurs and businesses in their financing needs.
KC Invest has a clear focus on growth SMEs and provides a growth equity solution for the technology sector (Move Capital).
Areas of Expertise
Tailor-made solutions across the capital structure for specific needs of SMEs Support their organic and/or external growth, help to transition
Proximity with Managers and long term investment approach, Customized execution. Active management of each line in portfolio
The same SMEs that require a differentiated sourcing also require a fundamental analysis that levers teams' experience across economic cycles
Leverage our French positioning, and access to European opportunities through the teams' networks, plus KC's proprietary dealflow
A proven knowhow in identification, selection, arrangement coupled with a hands-on approach to deliver the full value of investments
ESG is at the core of our values Implemented at every single step of our investment process and by promoting "best effort" and continuous progress
The KCI team members are seasoned investment professionals who contribute, through their involvement alongside the managers of the companies, to the reflections on their strategic orientation, the evolution of their governance, and the optimisation of their financial resources. KCI Team also provides tailor-made assistance in the implementation of external growth.
ESG is at the core of KC Invest values and is implemented at every stage of the investment process by promoting best practice and continuous progress. To this end, KCI has signed partnerships with EthiFinance (customised ESG assessment to evaluate extra-financial risks and opportunities) and Greenly (measurement of carbon footprint in order to establish an appropriate action plan to reduce emissions).
Move Capital
Move Capital is KC Invest's growth capital strategy. Move Capital focuses on European  B2B technology companies offering services and solutions to large corporations facing digitalisation challenges.
The first closing of the "Move Capital Fund I" was announced in the beginning of 2022. It is a major step allowing the team to deploy capital in support of future European Tech champions. Move Capital's LPs base is made up of French and European institutional investors (notably EIF and Bpifrance), technology giants (Orange, Nokia and SK Telecom), and French and international family offices.
Move Capital was created by five partners who combine unique expertise in the technology and communications industry with unparalleled levels of both financial and operational skills. The partners have an outstanding track record in investing, scaling up and successfully exiting companies in the B2B technology sector.
More information: Move Capital website
Ellipsis AM
A "conviction/risk" DNA
Recognised management expertise since 2003
With 20 years of investment history and €2.4 billion of AUM (as at 31/12/2022), Ellipsis AM is a portfolio management company renowned for its specialised expertise. With nearly 25 employees, Ellipsis AM is a subsidiary of Kepler Cheuvreux since 2022.
Niche specialised assets expertise
Ellipsis AM has been a leading portfolio manager of European and global convertible bonds since 2003. The company has also developed management expertise in credit (particularly high yield), volatility and listed derivatives.
A research-driven philosophy
Its management teams rely on an appropriate selection of financial and ESG research to forge their own bottom-up and top-down convictions.
Risk management at the heart of the process
Active management of financial and non-financial risks is at the heart of its portfolio construction and management processes.
All of Ellipsis AM's teams contribute to the quality of its client service, which is based in particular on the transparency of regular reporting and a high level of availability for investor relations.
Ellipsis Asset Management key figures
2.5
billion euros of AUM as at 31/12/2021
25
employees in Paris and Geneva
7
managers & analysts within the management team
18
years of management history
Areas of expertise
With 7 analyst and portfolio managers, Ellipsis AM concentrates its expertise on value-added asset classes through its 2 specialised fund management divisions.
This division brings together the historical and proven management expertise in which Ellipsis AM has a confirmed track record: convertible bond management, its core expertise since 2003, and corporate and high yield credit management since 2012.
The team mainly offers active management of convictions, based on demanding discretionary selection processes. It favours a rigorous bottom-up approach to fundamental, financial and ESG analysis.
Overlay & Customised Portfolio Solutions
This division specialises in portfolio allocation and risk adjustment strategies, with proven expertise in equity overlay since 2008. Experienced in listed derivatives, it develops these strategies through options.
The team favours a top-down approach with primarily quantitative processes, enhanced by a discretionary approach. It designs tailor-made risk management and allocation solutions through dedicated overlay mandates and funds to hedge the equity portfolios of European investors.
Ellipsis AM's main funds are registered in France, Switzerland, Italy and Luxembourg. Ellipsis AM has a subsidiary in Switzerland since 2019. Its management offer meets the requirements of various investor profiles: institutional, collective management, private management and family offices.
As a signatory of the Principles for Responsible Investment (UN PRI), Ellipsis AM integrates environmental, social and governance criteria into its investment policies. Its convertible and credit funds are classified as "article 8" according to SFDR* regulations.
For more information on Ellipsis AM and its range of funds: www.ellipsis-am.com
*Regulation (EU) No. 2019/2088, called the Sustainable Finance Disclosure Regulation (SFDR)
Corporate Finance
Investment banking capabilities
Since 2009, Kepler Cheuvreux Corporate Finance ("KCF") advises clients on their strategic development opportunities.
From M&A to capital raising and financing solutions, we assist companies, financial sponsors, family offices, and entrepreneurs in designing and executing tailor-made solutions to meet their strategic requirements.
We take a relationship-based approach and provide independent, expert advice with exclusive commitment and no conflict of interest.
Kepler Cheuvreux Corporate Finance values at the service of its clients:
Independence: We have the freedom to select the solution that best suits our clients' needs
Confidentiality: We act as a trusted partner valuing confidence and long-lasting loyalty
Commitment: We take ownership of clients' issues and provide quality services in a timely manner
Integrity: We trust in delivering the appropriate advice to each transaction
Creativity: We acknowledge that every single client and each situation is unique
Our solutions
Merger & Acquisition Advisory
The team delivers sector-agnostic and customed M&A / strategic advisory to families, entrepreneurs, listed / unlisted European mid-cap corporates and private equity funds.
Its technical expertise ranges from fundraisings (Series A to D) to full sell-side mandates, also including public-to-private transactions as well as buy-side assignments.
The team leverages on its extensive industry and transaction experience, including on cross-border situations, to provide seamless, independent, and insightful advice to its clients.
Debt Financing Advisory
Our seasoned debt advisory team assists management teams and shareholders on the most suitable capital structure solutions for their business to meet their strategies.
As independent advisors, we have an unbiased view on debt instruments and funds providers, meaning that we offer impartial and tailored solutions throughout the debt-raising process with the unique objective of achieving the best possible service to our clients.
Optimal financing structure
Secure liquidity
Diversify the lender base
Reach longer duration
Free-up cashflows
Benefit from best market conditions (pricing and commercial terms)
From strategic design to successful deal execution, we provide cradle to grave transactional support:
Scope of intervention:
Seed financing
Refinancing
Acquisition financing
LBO financing
Dividend recapitalisation
Staple financing / Sell-side advisory
Waivers / Amendments
Full range of debt solutions:
RCF / Securitisation / Asset-based lending / Factoring
Syndicated bank loans / Club deals / Bridge loans / Bilateral loans
State-backed financings (PGE / PPR / OR / Fonds de Transition)
Private placements (EuroPP / SSD / USPP)
Bonds issuance (Investment grade and High-Yield)
Unitranche
Second lien and Mezzanine
Market Solutions
Market Solutions offers a full products suite to listed Corporates in Europe, as well as Family Offices, Private Equity funds, and some Sovereign Funds through Corporate Brokerage, Sponsored Research, and Equity products:
Corporate Brokerage: Kepler Cheuvreux offers Corporates a dedicated platform to access Equity markets for Buybacks, strategic stake building and liquidity management as well as tailor-made Marketwatch and analysis.
Sponsored Research: Kepler Cheuvreux has developed a tailor-made stock marketing approach, including sponsored research and roadshows, in order to help European small cap listed companies to reach international institutional investors and increase their visibility towards financial markets.
Equity Capital Markets: Kepler Cheuvreux has developed a strategic partnership with five major European banks (UniCredit, Crédit Agricole CIB, Rabobank, Swedbank and Belfius) who originate ECM transactions. Kepler Cheuvreux gives them the research support and acts to distribute every transaction.
Equity Linked: Kepler Cheuvreux benefits from a seasoned EQL team to originate, advise, structure, and execute Convertible Bonds and all Equity Linked transactions.
Equity Lines: Kepler Cheuvreux assists its listed corporate clients to implement Equity Lines.
By combining into one team all aspects of the Equity component, from fund raising, to day-to-day activity, clients benefit from a holistic approach that best fits their needs.
Your dedicated contacts
Our team is composed of 20 bankers based across Western Europe.
Through our diversified backgrounds, we deliver comprehensive corporate finance expertise and provide best-in-class advisory solutions.
Antoine d'Engremont
Managing Director, Head of M&A Advisory
Antoine has more than 25 years' experience in investment banking.
Prior to joining KCF in 2018, Antoine started his career and evolved within Credit Suisse's Investment Banking division, where he managed relationships and led numerous M&A and strategic assignments for CAC 40 corporates and large private equity funds, in a number of industry segments, including in utilities, infrastructure, real estate, food distribution, business services and diversified industrials.
Antoine graduated from the Ecole supérieure des sciences économiques et commerciales (ESSEC) and holds a master's degree in Philosophy from Université Paris I Panthéon-Sorbonne.
Edouard Dubern
Managing Director, Head of Debt Advisory
Edouard has more than 20 years' experience in corporate finance and in structuring debt financings to support both private equity sponsors and corporates in their strategic moves (acquisitions, LBO, refinancing, dividend recap, etc.)
Prior to joining KCF in 2021, Edouard worked with Natixis in its Acquisition and Strategic Finance teams in Paris, Hong Kong, and Singapore, with PwC in the transaction services department, and with EY as a financial auditor.
Edouard holds an MBA from University of Cape Town GSB and graduated from EM Lyon Business School and Université Paris IX Dauphine.
Email: [email protected]
Direct line: +33 6 86 44 47 39
Laurent Lépinay
Managing Director, Head of Market Solutions
His responsibilities cover the Equity-Linked and Equity Line origination, as well as the promotion of Sponsored Research and Liquidity Contracts for Small and Mid-Caps.
He began his career at Exane as an equity derivatives analyst, then became a Convertibles salesman, in Paris and then in Geneva. He was then recruited by Deutsche Bank for 8 years, including 3 years in charge of convertible sales in Hong Kong for Asia and Japan. He joined Natixis in 2008 to manage the Convertible Sales & Research activity, and managed ECM outside France for 4 years from 2016. Since the end of 2020, he was Head of Development at Praexo.
Laurent graduated from ESCP Business School.
Email: [email protected]
Direct line: +33 1 70 39 74 88
Selected transactions
Contact us
Main KCF offices
Structured Solutions
Research & tailor-made Investments
Kepler Cheuvreux Solutions is the independent European leader for research, design and commercialisation of tailor-made structured investment solutions. Being part of the Kepler Cheuvreux Group enables the business line to place Research at the heart of its offering and to benefit from the critical size of a major player in financial services in Europe.
Created in 2011, this business line – based in Paris, Geneva, Zurich and Stockholm – now employs more than 55 experienced professionals, one third of whom are financial engineers. The team embodies five fundamental values to serve their clients: creativity, adaptability, independence, cohesion, and stability.
Kepler Cheuvreux Solutions' offering and services are based on four pillars:
1) Cross-asset research, relying on the largest equity coverage in Europe, with more than 110 analysts.
2) Financial engineering, designing differentiating investment solutions in full independence.
3) Open architecture, giving privileged access to more than 30 issuing banks.
4) Personalised follow-up, combining local commercial support and the implementation of dedicated digital solutions.
Taking no position on the financial markets, Kepler Cheuvreux objectively detects the best investment opportunities for its clients. Its unique positioning allows it to meet the needs of institutional investors, asset managers, and distribution networks in Europe and Latin America.
Kepler Cheuvreux Solutions celebrated its 10th anniversary in 2021.
Our key figures
*Source: Gestion de Fortune from 2016 to 2022
40
Kepler Cheuvreux Solutions indices
30
issuing bank partners (Europe, America, Asia)
#1
independent structured product provider in France*
A diversified product offer
Structured Solutions
As an alternative to direct financial investments (equities, bonds, currencies, etc.), Kepler Cheuvreux Solutions offers fully tailor-made solutions, defined according to client objectives and optimising market parameters.
Research Solutions
Kepler Cheuvreux Solutions synthesises the best of Kepler Cheuvreux's research, offering differentiating, high-performance and investable Research themes, in particular through Actively Managed Certificates (AMC).
Index Solutions
Kepler Cheuvreux Solutions has created a range of more than 30 indices for its investment solutions. It is organised into three main categories: conviction indices, quantitative indices and optimised indices.
Fixed Income Solutions
Kepler Cheuvreux Solutions has developed its own dedicated liquidity platform for illiquid assets and design of tailor-made fixed income solutions.
Asset Management Solutions
Kepler Cheuvreux Solutions offers to investors a range of independently selected high-performance funds offering complementary expertise.
Fixed Income and Credit
A source of complementary expertise and liquidity
Active in all types of fixed income products, our Fixed Income and Credit team has expertise in meeting its institutional clients' needs. In the secondary market, our team ensures efficient execution in the best interests of its clients, particularly in complex and illiquid instruments. In addition, the team has acquired expertise over the years  in the placement of primary transactions for Euro PP and other private issues.
Our salespeople work in close collaboration with the credit research team in order to guide clients in the world of complex instruments.
Key figures
15
pan-European experienced sales
3
main locations in Europe
400
institutional clients
100
debt issuers covered in Credit Research
Dedicated sales team
Based in three main offices in Europe, the team consists of 15 experienced pan-European salespeople and sales-traders.
The team provides clients with information, liquidity, and fair prices for illiquid instruments on a daily basis, thanks to its privileged access to a very large client base and all key players.
Our team provides discreet and confidential execution of OTC transactions, as well as access to all electronic platforms.
Our clients
We offer our services to more than 400 institutional clients: insurance companies, asset managers, pension funds, mutual funds, hedge funds, private banks, distressed funds, private equity funds, mutuals, family offices, and businesses.
Our team is a source of alternative liquidity and has exclusive access to flows from established domestic and international clients.
Credit Research
Kepler Cheuvreux Credit Research, supplemented by Kepler Cheuvreux Equity Research covering 1,200 companies, has developed its own methodology to assess hybrid corporates, high yield, and financial subordinated bonds.
We use our own credit adjustments, liquidity assessment, analysis of bond documentation, bond comparisons, relative value, peer group comparisons, and systematic bond curve and/or specific bond recommendations.
Please find more information about our credit research here.
Fixed income products
> Investment grade
> High yield
> Convertible bonds
> Distressed and special situations
> Sub-financials and structured notes
> Private placement and illiquid bonds
Primary market
> Convertible bonds
> Euro PP
> Private placements
> Collateralised private debt
Execution
Complete range of products & services
Kepler Cheuvreux's execution services (KCx) combine first-class and tailored-made client services. Our expertise, platform and value-added services help you navigate through the liquidity maze and implement cost-effective solutions for the complex and ever-evolving pre-, live-, and post-trade landscape.
Global reach
Kepler Cheuvreux Execution Services (KCx) provide a first-class trading platform with a global team of experienced High Touch, Low Touch, and Portfolio Sales Traders and Traders across 13 offices in Europe and the US.
The platform includes a full suite of liquidity-seeking and schedule-driven algorithms, advanced Transaction Cost Analysis software incorporating AI and Machine Learning techniques, and experienced execution consultants who assist in trader alpha preservation, all supported by a robust Back and Middle Office for support and efficient settlement.
A multi-year strategic investment by Kepler Cheuvreux in the Electronic Trading offering has been underway since 2020, with the intention to help you achieve improved execution performance at the last agency-only, independent European broker with proprietarily developed Algo strategies. More information here.
Services
A key element of our business, Kepler Cheuvreux's execution services (KCx), comprise one of the most complete and customisable solutions on the market. We offer:
Sales Trading & High Touch Trading
Direct Market Access and Algorithmic Trading
Portfolio Trading
ETF
Equity Derivatives
Our awards
#1
Best Sell-Side Equities Trading Desk (Markets Choice Awards 2021)
#3
Overall (Institutional Investor 2022)
#1
Delta One/ETF (Institutional Investor 2022)
#2
Electronic Services (Institutional Investor 2021)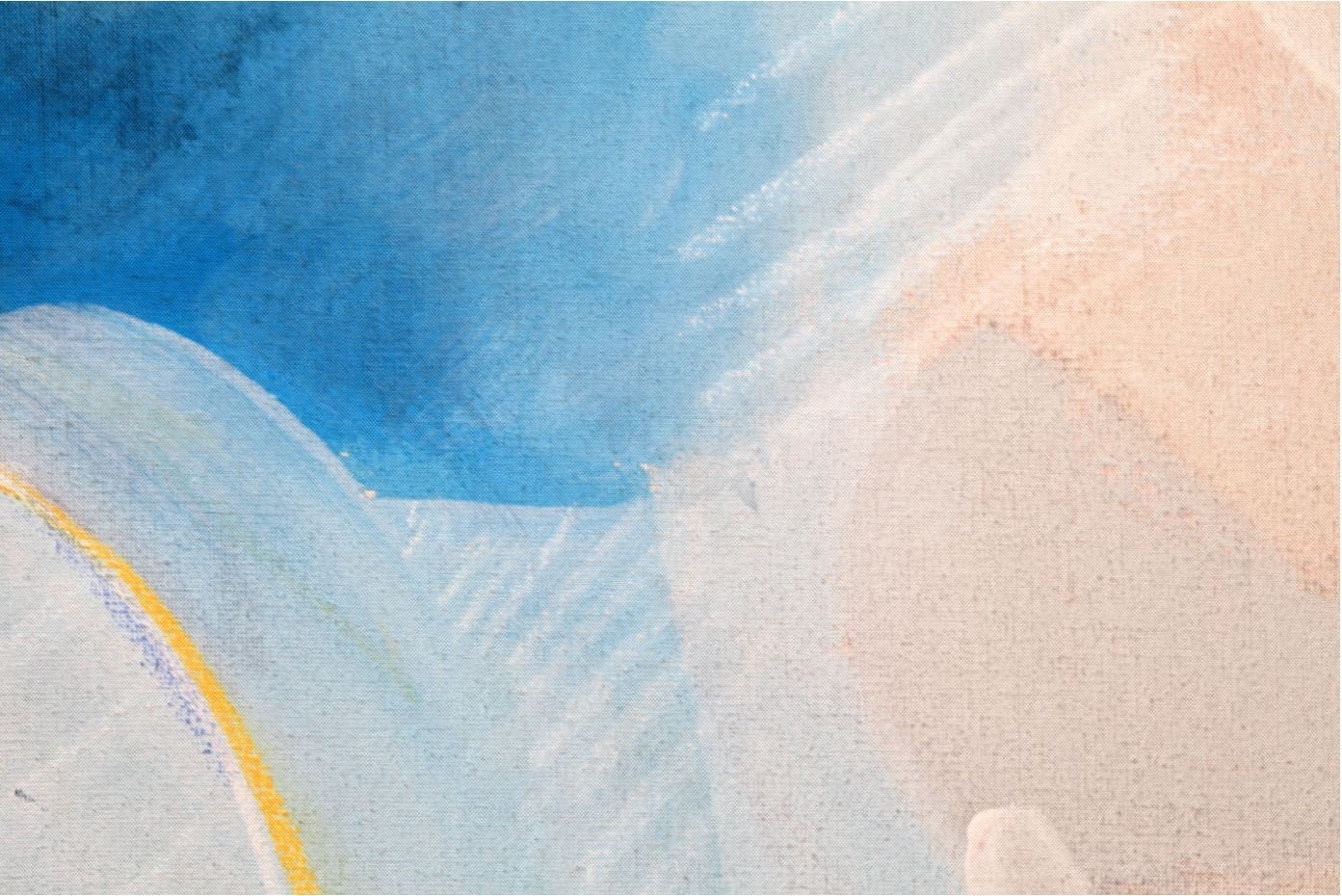 Sales Trading
Through our expansive network, we service all major institutional investors: pension funds, mutual funds, hedge funds, risk arbitrage specialists, private banks, and quant-driven funds.
We ensure a two-fold approach to best meet your needs:
Closer to the clients: Our pan-European sales trading teams are located closer to domestic clients in all major European centres, plus a dedicated team in the US, allowing services to be tailor-made to every client's needs.
Closer to the product: We have professionals in Amsterdam, Brussels, Frankfurt, London, Madrid, Milan, New York, Oslo, Paris, Stockholm, and Zurich. This allows you to benefit from our multi-local presence with centralised operations and support.
Our sales traders are all experienced communicators between buy-side clients and Kepler Cheuvreux's KCx capabilities, whether for single stocks, DMA, Algorithmic Trading or Portfolio Trading, and ad hoc requests.
Direct Market Access and Algorithmic Trading
Kepler Cheuvreux is a leading provider of Direct Market Access and Algorithmic Trading to demanding buy-side and sell-side clients. Our work doesn't stop with connectivity. Our desk of highly experienced staff is on hand to provide you with support. We believe effective, consistent execution quality comes from ongoing and open dialogue to ensure traders are using the right options, with the right customisation to suit their trading style and alpha horizon.
Dedicated Quantitative Development and Research teams have been developing algorithms since 1998 and are focused on a range of topics, such as customised algorithm development, market impact modelling, microstructure and order book analysis, liquidity studies, and the regulatory environment. These teams regularly utilise quant and machine learning practices to assist and drive R&D at KCx.
These teams contribute to a positive feedback loop in enhancing the KCx Algorithmic offering, assisted by Algo Traders and Electronic Sales Traders in optimising and consulting with you to improve and customise strategies with high granularity. The KCx Algorithmic offering is constantly evolving to improve your liquidity capture, execution performance, and market impact.
Portfolio Trading
Kepler Cheuvreux Portfolio Trading combines advanced technology and algorithms, with cutting-edge analytics and expertise to deliver a comprehensive execution service.
Our teams of highly experienced sales traders and traders have helped build a reputation for excellence in portfolio trading. As an agency broker your portfolio is our only concern, we have no proprietary positions or market making algorithms to consider, your trade is our sole focus. We have no conflicts of interest.
We also have a dedicated quantitative research team focused on a range of topics and able to produce bespoke reports or analysis upon request.
ETFs
Our dedicated sales trading team provides an exceptional level of service by helping clients find the most suitable ETFs for their needs.
Ability to price ETFs from all providers on all the main asset classes:
Equities
Commodities
Bonds
Money market
Competitive pricing and liquidity offering on all trades in European and US markets.
Equity Derivatives
We provide our clients with execution services for all listed derivatives:
Index options
Single stock options
Index futures
Single stocks futures
Dividend swaps
Equity swaps
We offer sales trading through some of the most complete and customisable solutions on the market such as algorithmic trading, FIX connectivity, and synthetic orders.
Research
Our research is leveraged across all of our activities
The foundation of our business is the research product, which is leveraged across all our activities. The equity research product comprises single stock and sector research. It is complemented by top-ranked strategy research, ESG, credit and quant research.
As a research provider, Kepler Cheuvreux's empirical research seeks to challenge the consensus and critically question company management's statements. Grassroots research is our unique selling point: our multi-local franchise is close to the companies under coverage, but also their non-quoted rivals, their customers, their suppliers, and, if relevant, the regulators and politicians. Our conviction is that company meetings produce sharper insights and more actionable ideas than traditional "maintenance" research. Our traditional, bottom-up approach is integrated into pan-European sector, thematic and ESG products.
Research awards: Institutional Investor Research 2023 Survey for Europe (investor votes)
#2
France, Germany & Switzerland (Country Broker)
Corporate access awards: Institutional Investor Research 2023 Survey for Europe (investors votes)
#3
Overall Corporate Access
Global in Europe
With 1,200 stocks under coverage, Kepler Cheuvreux offers the largest research footprint in Europe. Research coverage stretches across more than 30 sectors and is conducted by a team of over 110 equity analysts who operate from 11 research offices in the major European financial centres.
Since February 2017, Kepler Cheuvreux has been distributing in Europe the equity research of Piper Sandler, a US investment bank. In 2019, Kepler Cheuvreux and Macquarie Group (Macquarie) announced their cooperation, with the intention of creating cross-distribution of equity research in their respective regional markets – Europe and Asia Pacific (APAC). Kepler Cheuvreux offers more than 3,300 stocks under coverage to its clients with these partnerships.
Our Partners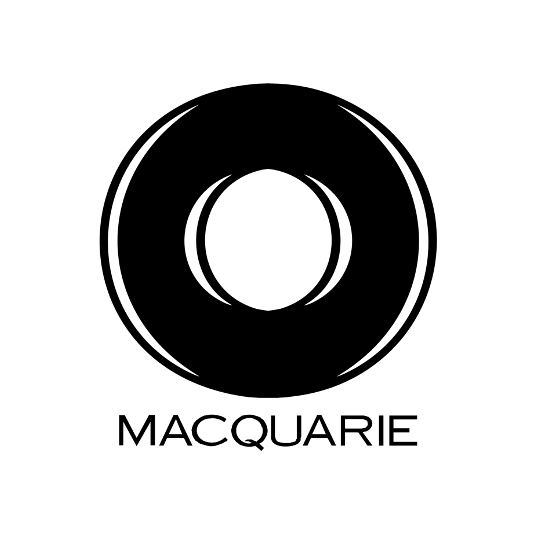 Access to research
Kepler Cheuvreux Research is available to our institutional customers via our research portal and on Bloomberg, Thomson Reuters (Refinitiv), and Factset.
Kepler Cheuvreux also launched Kepler Cheuvreux Discovery, a new video research platform exclusively dedicated to the discovery of investment ideas.
Building on the experience and success in hosting virtual events throughout 2020, such as the Kepler Cheuvreux Autumn Conference, the platform combines an immersive video experience with the best of Kepler Cheuvreux's research convictions across a selection of highly curated topics, more here.
Equity Research products
Investment research, by its very nature, is a truly fascinating industry. It aims to predict the future, making the complex simple by identifying key value drivers.
Although we never forget that research is a people business, and we have built our expertise by servicing the best global asset managers. Research is also a business of processes and integrating skilled people from all over Europe through our unflinching commitment to two common values: excellence and passion.
When it comes to exploiting the value our analysts offer, the written product is only the tip of the iceberg, but it is how and why we reach our clients every day.
Our clients dedicate significant amounts of time to reading and analysing investment research. So we take particular care to ensure we provide them with insight and ideas –in an efficient manner.
In 2015, we introduced two types of in-depth report – the 360 report, and the Q&A.
In 2020, we reinvented how we produce our daily maintenance research – both visually and operationally – as we introduced the AlwaysOn and the 1K.
With AlwaysOn, our subscribers decide the intensity of the market noise that they need for their investment process.
Just as a company ensures its assets are associated with quality – our subscribers expect us to be on top of the news flow – maintaining our models, and presenting our investment views in a meaningful manner. Our informed comments serve many because they are timely, relevant, and curated. Machines cannot yet compete. Markets never sleep and – just like institutional investors – we are "always on" the quest to identify incrementally important developments.
We have also launched a completely new, innovative research product called the 1K. It looks fast to write and fast to release, but is only released when the analyst's model has been been fully assessed.
At Kepler Cheuvreux, we don't use third parties. Our philosophy is that we learn by doing.
Behind a "simple" earnings per share estimate are years of experience, knowledge, and analysis of over one thousand stocks.
With the 1K we are returning the investment case to the fore – guiding our analysts to think twice about their investment view.
This investment case and research framework model is also augmented in our highly praised, in-depth 360 and Q&A reports, creating a powerful arsenal of equity research products that combine our reactivity and expertise, to strengthen our forces in Europe's largest equity arena.
Kepler Cheuvreux is the reference point in European Small & Mid Cap research due to its unique multi-local set-up, proximity to corporate managements, and wealth of experienced country analysts. Our coverage of 750 stocks with market caps under €7bn means that there is a rich hunting ground for our analysts to identify the winners of tomorrow.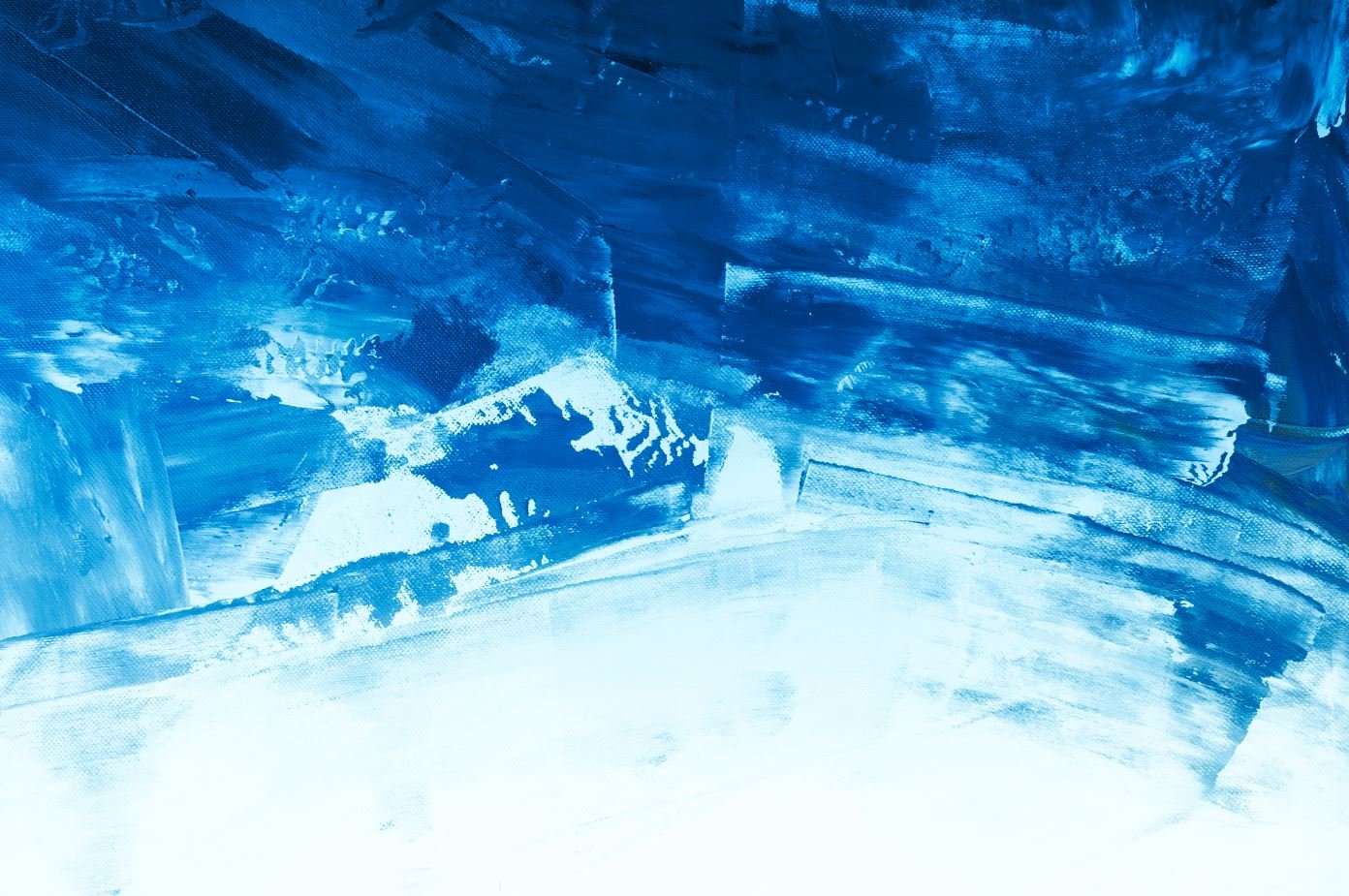 Economics & Strategy
Kepler Cheuvreux's economists and strategists are based in London, Paris and Stockholm. The research focuses on macroeconomic analyses and forecasts, company and market valuations, strategic and tactical asset allocations, quantitative portfolio management models, and technical analysis of equity indices, interest rates and exchange rates.
ESG Research
Kepler Cheuvreux has an ESG-integrated research model combining the inputs of 4 dedicated experts and the contributions of the 110 equity analysts, with ESG research done at three different levels:
Thematic research on different topics on the Corporate governance, Social & business ethics and Environment & climate change themes,
ESG sector research made by the financial analysts, with in depth analysis of the most relevant ESG topics of a given sector,
ESG at a stock level, through our in-house ESG profiles (a common 11 topics analysis framework) and the ESG scores.
Our expertise allows us to do many bespoke screenings on our 1,000 stocks universe. Two of these are made on a regular basis : the Green Impact Selection is a virtual portfolio with names selected out of the 160 stocks in our universe with more than 30% of 'green' sales (having a positive impact on climate). The list has been outperforming by >40% the benchmark since inception in 2019. We also produce twice a year a list of ESG improvers.
The ESG research is highly appreciated by investors which regularly rank it as the best ESG research from an independent broker in Europe.
Credit Research
We have a team of two senior analysts covering over 80 debt issuers. Our methodological approach is based on expertise and derived from the strength of our cash equity research team (100 equity analysts, more than 1,000 stocks under coverage).
Kepler Cheuvreux credit research is focused on:
Hybrid corporates and high-yield issuers (Eurozone)
European banks (AT1 and Tier2)
European insurers (RT1 and Tier2)
In addition, Kepler Cheuvreux Credit Research offers the following services:
Global portfolio review: Analysis of each issuer on an annual, bi-annual, or quarterly basis, identification of the issuers to put under credit watch, global analysis of the portfolio with main changes, evolution, and risks.
On-demand, in-depth credit analysis of specific issuers: In-depth review of the credit risk of any kind of issuer (EuroPP, High Yield, etc.).
EuroPP expertise: The ability to monitor, on demand, any EuroPP issuer on an annual basis.
Corporate Access
Connecting the world
SmartConnect is the corporate access service of Kepler Cheuvreux. It is one of the largest providers of corporate access for equity investors in Europe. It has organised:
A full range
SmartConnect offers a full range of access to institutional investors including:
Roadshows
Conferences & seminars
Field trips
Expert access
Digital capabilities
SmartConnect also has considerable expertise in virtual events:
Fireside chats & webinars
Video-conferencing
Conference calls
All events have been converted to virtual formats since the beginning of the COVID-19 pandemic. SmartConnect digital events allow investors to maintain quality interactions with all equity markets stakeholders in a safe and time-efficient way.
SmartConnect has received strong recognition for its corporate access expertise
#1 Roadshows
#3 Overall Corporate Access
#3 Conferences
#3 Team Quality
Institutional Investor Research 2023 Survey for Europe (investor votes)
Everywhere, anywhere
SmartConnect is a team of 30 professionals, of whom 26 are located across Europe and 4 in North America. In Asia and Australia, the team is supported by Macquarie's 30 corporate access professionals.
Flagship events include
Autumn Conference: 210 companies, 1500 investors
German Corporate Conference: 170 companies, 1000 investors
Swiss Seminar: 40 companies, 350 investors
Italian Investment Conference: 75 companies, 330 investors
2023 conferences & events calendar: click here
Field trips
Kepler Cheuvreux SmartConnect offers high-level access allowing small groups of investors to meet with top management and experts, virtually or in-person. Field trips can be:
Sector-specific
Country-specific
Thematic
Bespoke services
All our access services can be arranged on a bespoke basis.
The SmartConnect team has decades of expertise facilitating tailor-made investor interactions with senior management of listed companies, high value experts, government officials, and key economic stakeholders in Europe.